Trasporto - -
Traghetto Orario

- Zacinto Grecia
| | |
| --- | --- |
| | |




Ferry Schedule

19 JULY 2019 to 06 SEPTEMBER 2019

From Kyllini to Zakynthos (Zante)
MONDAY to SUNDAY
07:45, 11:00, 13:00, 15:00, 17:15, 19:30, 21:30
From Zakynthos (Zante) to Kyllini
MONDAY to SUNDAY
05:30, 08:00, 10:30, 13:00, 15:15, 17:15, 19:30

On August 24th 2019, the 21:30 itinerary from Kyllini will be operated at 21:00 and the 19:30 itinerary from Zakynthos will be operated at 19:15. Additionally, itineraries will be operated from Zakynthos at 21:30 & 22:45 and from Kyllini at 23:15. On August 25th 2019, an additional itinerary will be operated from Kyllini at 00:15.

On July 20th 2019 and July 27th 2019 the itineraries will not be operated from Zakynthos at 17:15 and from Kyllini at 19:30.

Ferry Schedule 07 SEPTEMBER 2019 to 15 SEPTEMBER 2019

From Kyllini to Zakynthos (Zante)
MONDAY to SATURDAY
07:45, 11:00, 13:00, 15:00, 17:15, 21:30
SUNDAY& HOLIDAYS
09:30, 13:00, 15:00, 17:15, 19:30, 21:30
From Zakynthos (Zante) to Kyllini
MONDAY to SATURDAY
05:30, 08:00, 10:30, 13:00, 15:15, 19:30
SUNDAY& HOLIDAYS
07:30, 10:30, 13:00, 15:15, 17:15, 19:30

Ferry Schedule 16 SEPTEMBER 2019 to 05 OCTOBER 2019

From Kyllini to Zakynthos (Zante)
MONDAY to SATURDAY
07:45, 11:00, 13:00, 17:15, 21:30
SUNDAY& HOLIDAYS
09:15, 13:00, 17:15, 19:00, 21:30
From Zakynthos (Zante) to Kyllini
MONDAY to SATURDAY
05:30, 08:00, 10:30, 15:15, 19:30
SUNDAY& HOLIDAYS
07:30, 11:00, 15:15, 17:00, 19:30

Ferry Schedule 06 OCTOBER 2019 to 31 OCTOBER 2019

From Kyllini to Zakynthos (Zante)
MONDAY to SATURDAY
07:45, 12:30, 16:30, 20:30
SUNDAY & HOLIDAYS
09:15, 13:00, 17:00, 21:00
From Zakynthos (Zante) to Kyllini
MONDAY to SATURDAY
05:30, 10:30, 14:30, 18:30
SUNDAY & HOLIDAYS
07:30, 11:00, 15:00, 19:00
MONDAY to SATURDAY
05:30, 08:00, 11:00, 15:00, 19:00
SUNDAY & HOLIDAYS
07:30, 11:00, 15:00, 17:00, 19:00
On October 28th 2019, the itineraries will be operated as on Sundays.
The trip endures about one (1) hour.
(F) Fuel itinerary.


For more information about the ferry boat schedule and tickets please call the following numbers:
Zakynthos : Lombardou Konstantinou 18: +30 26950 25400,
Port: +30 26950 25403
Kilini (for Zakynthos) : +30 26230 92100, +30 26230 92422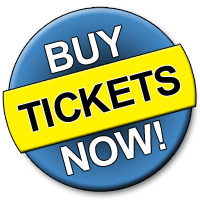 From Zakynthos (Skinari)
to Kefalonia (Pessada)

From Kefalonia (Pessada) to
Zakynthos (Skinari)

09:45 & 19:45
(Every Day)

07:45 & 18:00
(Every Day)

For information, reservations and tickets
contact the Hionis Tours Travel Agency
8 K. Lombardou Street Zante Town
Tel. +30 26950 23984, +30 26950 48996
Fax: +30 26950 42556
Email:chionistours@gmail.com
Traghetti da Bari a Zante (Zacinto, Zakynthos) - 2019
Just as in previous years, there will be ferries, direct, from Italy to Zakynthos at the height of summer.
This year there will be two companies.
Specifically:
From Bari
Ventouris Ferries with their vesel 'Bari', that holds 1125 passengers and 330 cars and 'Rigel' which holds 1130 passengers and 330 cars.
From the 17th of July to the 5th of September there will be a a ferry boat once a week with stops in Sami, Igoumenitsa and Corfu depending on the schedule.

For more information, please contact:
Kefalinos Dionysios Shipping
72, K. Lomvardou Street, Zante Town
Tel.: +30 26950 42223, 49500
Fax: +30 26950 24105
E-mail: dskef@otenet.gr
Trasporto di Zacinto -
Traghetti per Zacinto
Il modo di trasporto più economico per conoscere l'isola di Zacinto sarebbe l'autobus, che collega la città con tutte le principali mete turistiche con itinerari regolari e frequenti. Inoltre si può noleggiare una macchina o un motorino, per avere maggiore libertà di movimento e raggiungere anche i posti dove l'autobus non arriva.
Da Zacinto si può partire in traghetto per andare a Cefalonia dal porto d'Agios Nikolaos al nord o a Killini, che si trova sulla terra ferma, dal porto principale, per andare ad esplorare il resto della Grecia e posti come Olimpia, Patrasso, Atene ecc.
For more information about the ferry boat schedule and tickets please call the following numbers:
Zakynthos : +30 26950 22083, +30 26950 49500
Kilini (for Zakynthos) : +30 26230 92100, +30 26230 92422

The trip endures about one (1) hour.
(F) Fuel itinerary.