ZAKYNTHOS ARCHITECTURE - ZANTE ZAKYNTHOS GREECE
Zakynthos Architecture - Holidays in Zante Island Greece
The architecture of Zakynthos has been influenced by other cultures, namely due to the fact that it was occupied by so many nations during its rich history. In particular the architectural style has been influenced by the Byzantines, Venetians, French and English all blended together to give Zante an architectural style all of its own.
During the period between 1840 and 1870, many grand buildings were constructed in Neo- Classical style showing the influence of Venetian and Baroque styles. T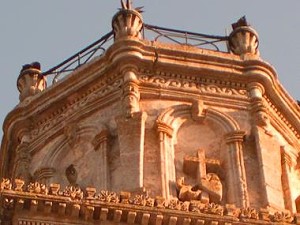 hese included many manor houses with exquisite designs and decorations, the few that remained now house public offices. The Neo- Classical architecture also appeared in some of the churches of the time.
Unfortunately many of the historic buildings were destroyed in 1953 by a strong earthquake. Efforts were made to rebuild the damaged buildings in their original architectural style - as these stood as a visible testimony to the many influences felt on Zakynthos. However, due to the scale of the devastation of the earthquake it was necessary for some buildings to be rebuilt quickly, to get the island back up and running, so unfortunately there was not the time to build these buildings in keeping with their past appearances.
The capital town however still has a very Venetian feel. Many of the churches on Zakynthos are noted for their distinctive architectural style and these include in particular the Church of Saint Dionysios, Saint Nikolaos of the Mole and Agia Triada all of which are in the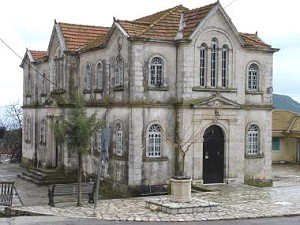 capital town. An unusual feature of Zakynthian churches is that their bell towers are normally housed in separate buildings next to the church - many of these bell towers are very elaborate with elegant carvings and some look like towers. There are many other churches dotted around the island worth exploring, some which date from many centuries ago such as the Church of Agia Mavra in Macherado, which dates from the 14th Century.
Some of the villages on the island were relatively untouched by the earthquake such as Volimes, Loucha, Gyri and Keri, where some buildings survived. These are nice villages to visit to soak up their historic atmosphere and feel and see examples of traditional Zakynthian houses and architecture.
The modern day Zakynthian architectural scene has seen a recent trend for stone built houses. All newly constructed houses however, whether the new fashionable stone houses or from concrete are built according to strict regulations so that they can withstand earthquakes; steel rods form the structure of the buildings.